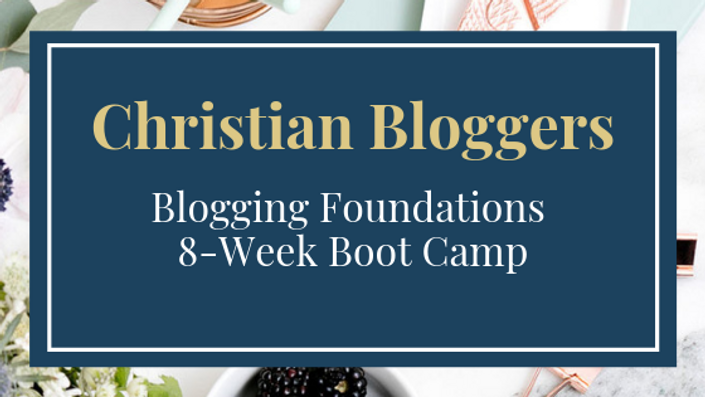 Christian Bloggers Boot Camp
Laying the Foundation for a Successful Christian Blog Ministry
Join the Kingdom Bloggers Group Coaching & Membership Plan and get an
ALL ACCESS PASS
to your personal Christian Blog mentor and a community of other Christian women bloggers supporting supporting each other in furthering their individual ministries!
This training is currently closed for enrollment.
We open the class 4 times per year so please sign up below to get notified of the next enrollment period!
This is not JUST another blogging group!
Join a community of other Godly women determined to create a Christian blog ministry that gets found in Google searches!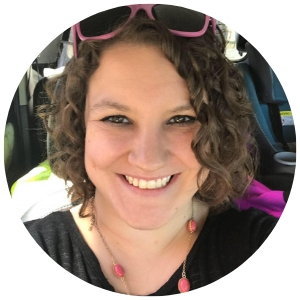 "If you meet anyone that knows about Kingdom Bloggers, they will speak so highly of LeeAnn and everything Kingdom Bloggers is about. However, my numbers prove how amazing Kingdom Bloggers is. Within three weeks of working with Kingdom Bloggers I got a blog post to page one of Google, and now that one post alone gets the same amount of traffic that my whole blog used to get. I now have 3 or 4 blog posts on the front page of Google. My traffic has tripled, and I am actually earning income now! This is a rare group that you can truly benefit whether you are a beginner or have years of blogging experience. Don't miss out, this is one of the very few places I recommend in the blogging world."
- Jessie, One Lost Coin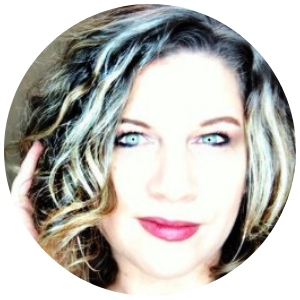 "I just wanted to write and tell you what a HUGE difference your courses have made in my blog traffic! I have seen huge growth overall after going through the training and implementing what you taught. I recently re-launched my blog and I was puttering along barely getting 40 page views a day if I was lucky. In a week, it has increased into the hundreds per day! And I am still implementing what I've learned so it will only grow more!
I have done I don't know how many training courses with regards to increasing traffic and none of them have given me the results yours has! Thank you so much!!
Are you a new (or maybe not-so-new) Christian blogger that is really ready to take your Christian blog ministry to the next level but not sure what you are doing wrong?
Does all the blogging stuff get you really frustrated because you just want to share your love of Jesus with the online world?
Are you tired of seeing other bloggers boast of ridiculously high traffic and income stats and just feel like you will never achieve anything close to that?
Do you wish you had a personal blogging mentor who truly love Jesus AND understands all that blogging and analytics stuff?
Do you wish you had a community of other women who are totally excited and driven about the same stuff you are and would do the happy dance with you over a viral pin or an affiliate conversion (even if it is less than a dollar)? A group of women that you can meet with weekly (or more often) and become friends to talk about God or blogging, or to pray for you when you need encouragement?
Join the Waiting List Now!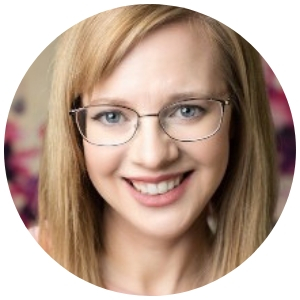 "I've tried all kinds of classes and was still hitting a wall with blogging until I joined the Kingdom Bloggers Membership Community. I felt like I was doing most things "right" but not seeing results. Kingdom Bloggers training and the blog audit helped me see how I was missing a key part of my avatar. The audit results came in a video and Word document so I didn't miss a thing! I got great tips on how to decrease my high bounce rate and how to monetize more effectively. Making the changes LeeAnn suggested in my site audit made a difference the next day! I immediately saw results in how my readers interacted with my site and browsed longer.
Kingdom Bloggers taught me how to create content that my readers are looking for, how to create great pins, dramatically improve my SEO, and how to keep readers interested in my posts. I especially love how LeeAnn understands faith blogging and has wonderful advice for reaching others with God's love. Taking this training has improved every aspect of my blog!"
Laura - Cheered on Mom

The Proof is in the Numbers!
With so many blogging courses out there, it is often difficult to sift through the hype and determine what is real and what if fluffed up a bit. The information that you will learn in the Kingdom Bloggers Coaching Program is meant to lay the foundation for you to have a successful Christian blog ministry.
While I can't absolutely guarantee that every student will have the SAME level of success, I can guarantee that if you follow the instruction provided, you WILL have success and see major improvements in your organic traffic, increasing your subscribers, and generating income (if you are monetizing your site).
Kingdom Bloggers launched at the beginning of December 2018. Three weeks after the first post was published, that post was ranking on Page One of Google results for the chosen keyword and is still holding it's spot on Page One.
By the end of December, we had reach over 1000 individual readers, 5694 page views AND only had a bounce rate of .90%.
For the month of January, those numbers more than doubled to 2659 readers, 10,149 page views, and a bounce rate of .49%.
For the month of February, we had reach over 10k individual users (just for February), over 33k page views and still a low bounce rate of .24%.
The majority of published posts are , over half of them are on Page One!
Additionally, all of our contributors that have fully implemented the training are now seeing posts on their own sites ranking on Page One AND seeing a significant increase in organic traffic from Google and Pinterest.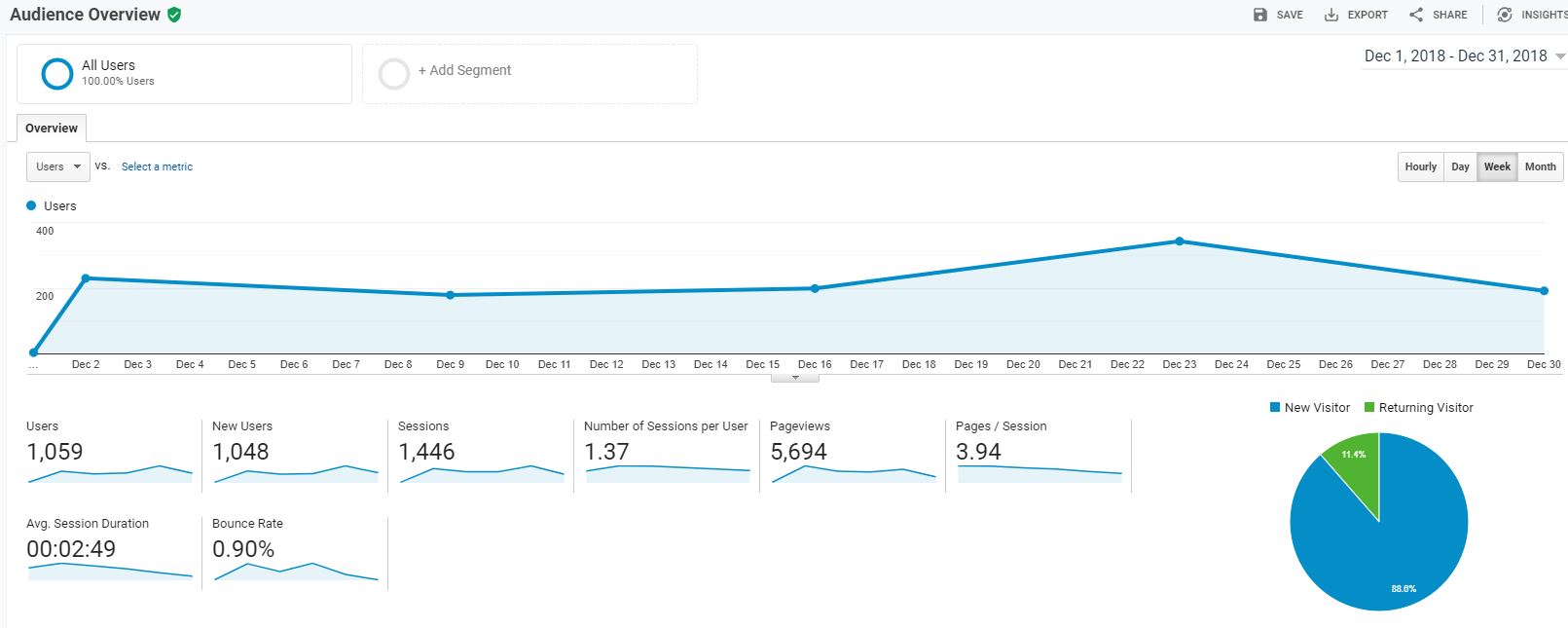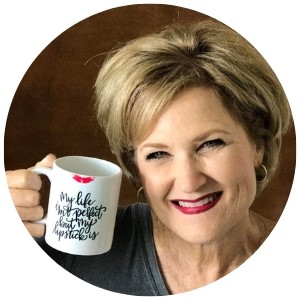 "I had been blogging for about six months when I enrolled in Kingdom Bloggers and discovered I didn't really know a thing about blogging! From choosing my avatar to SEO to using Pinterest and social media, this course covers everything a blogger needs to know to start blogging seriously. LeeAnn is encouraging, accessible and knowledgeable. After only three months I'm ecstatic about the progress I've made with my blog!"
- Cindy, The Titus Woman
If you want to reach more people for Christ with your blog, you MUST lay a solid foundation and set it up for search engine success!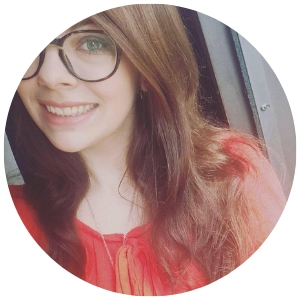 "I didn't realize how much I didn't know I didn't know about blogging until I started the Kingdom Bloggers courses. I learned how to identify my target audience and then how to reach them most effectively through SEO. My posts went from getting maybe 10 views to ranking on page 1 of Google! I started the KB courses at a point where I was starting to think blogging was pointless and I will forever be grateful for the chance LeeAnn gave me to learn how to blog the right way and spread Jesus on the internet!"
- Sierra, The Girl Transformed Blog
Why I started the Kingdom Bloggers Group Coaching Membership
Reason #1 - Focused, affordable learning
Blogging can become a serious money pit if you don't know what you are doing. So many bloggers out there promote so many different products that it is hard to know what you need and what you don't need. Many will boast of super high blog stats in an effort to get you to buy their courses and you still don't learn what you need to be successful.
Most blog training is "general" in nature. Christian bloggers are a unique demographic of bloggers and to truly thrive with your ministry, you need Christ-centered training! The branding, SEO, and monetizing of Christian blogs is very different from other blogging niches. While you may learn some good tips and tricks with traditional blog training, our training is completely focused on growing the online presence of faith content on the internet. I created the group coaching membership as an affordable means for Christian bloggers to learning the art of blogging in a Christ-centered environment. My goal is to help Christian bloggers learn how to set up their blogs the right way so they can get their content found organically in search results and truly build a blog ministry that reaches people across the planet with the love of Jesus.
Reason #2 - A Solid Christian Blogger Network
I follow several Christian blogger groups that offer threads for engaging on each others' posts. While this is a great way to get some traffic to your site, and maybe even a few followers, these are not groups focused around actual "learning." Mostly, others in the group offer "this is what worked for me" but at the end of the day, everyone there is still struggling to build and grow their blog ministry.
The basic premise of Kingdom Bloggers is to build a solid network of Christian blogs that are all build on a solid SEO foundation and are all connected to each other. The training focuses on building that foundation for your blog. Once that is done, members are encouraged to collaborate with other members in similar niches so build solid, quality backlinks. Doing guest posts for other blogs is important, however, it is more important that the site your guest post for is fully optimized and considered "quality" in the eyes of Google.
Another benefit of going through the Kingdom Bloggers Coaching and Membership is the ability to become a contributing writer for the Kingdom Bloggers website. Not only does this provide a very solid and quality backlink, it also generates reverse traffic to your own blog because you are encouraged to link to some of your own content in your contribution post.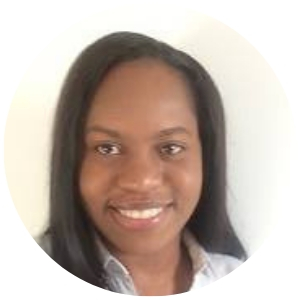 "Upon reaching my one year blogging anniversary, I was ready to call it quits. I was beyond overwhelmed and no matter what I tried I was struggling to reach 50 page views a day. On a whim, I decided to give Kingdom Bloggers courses a try and it's the best decision I have made thus far with my blog. I have gone from hardly any blog traffic to exceeding 100 page views a day and even ranking on page one of Google. LeeAnn's courses have really helped me to figure out SEO and figure out my Avatar. I am excited for what the future holds for Rock Solid Faith."
- Shanique, Rock Solid Faith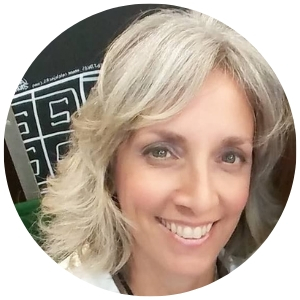 "I have learned more about setting up and maintaining a blog in two months working with Kingdom Bloggers than I did in two years on my own! LeeAnn takes you step by step and breaks down the basics for managing a successful blog. SEO is no longer a mystery and my posts are now reaching my target audience!
- Mary, Simple Life Simple Faith
What You Will Learn in This Training
The Kingdom Bloggers Group Coaching is broken down into two parts. The first is an 8-week, intensive Backend Blogging Boot Camp where we dive deep into the foundation of your website to set it up for SEO success. Each week's curriculum is delivered via email at the beginning of the week, followed by a mid-week Zoom call to discuss that week's training topic.
Week 1: Defining Your Ministry's Target Audience - During the first week, we will work on really defining your blog ministry's target audience. This is, by far, the most important step if you expect your blog to grow and be successful.
Week 2: Backend SEO - Learn how to set the SEO foundation for your actual website and submit your Sitemap to Google so your site can be indexed and found by search engines.Learn how to properly use categories and tags to help your readers better navigate your site AND to help search engine crawlers determine your site's purpose.
Week 3: Site Layout - Learn simple tweaks to better lay out your site for the best user experience, thereby increasing page views and the time visitors spend on your site. Learn how to properly link to other content on your site (and content away from your site) using the correct anchor text (and why this is so important).
Week 4: Blog Post SEO Research - Learn how to do SEO keyword research to select the best SEO keyword phrase to rank for, as well as the additional related keywords needed to help boost the post.
Week 5/6: Blog Post Formatting - Learn how to format your blog posts to be optimized for SEO and search engine crawlers. Understand how to properly use Headings, Alt Tags, anchor text, and images to help crawlers index your content.
Week 7/8: Blog Graphics &Optimizing for Pinterest - Learn how the images and colors you use can impact your traffic and followers. Learn how to create images that really reflect the light of Jesus. Learn how to properly optimize your blog to get massive traffic from Pinterest.
Once the 8-week training is complete, you have the option to join PHASE 2, which is our monthly group coaching (at a minimal monthly fee). At the end of the course, you'll be provided the link to sign up for Phase 2 training.
In this second phase, you will be added to our KB Students Main Group where we have weekly Zoom calls on a variety of more advanced blogging topics. This is also where a lot of brainstorming and ideas happen, collaborations among bloggers in similar Christian blog niches, and amazing fellowship with each other to support and encourage one another.
The "magic" really happens once students get into the Phase 2 group. Once in this group, students are also able to begin being a contributing writer for the Kingdom Bloggers website.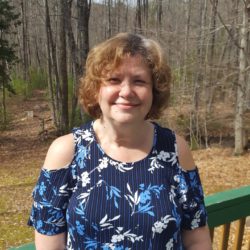 This course taught me foundational aspects of blogging that I didn't realize I needed. If you're going to blog and spend as much time as we do in preparation for a post, it's important to do it right. Not only that, but you want people to find you. This course teaches that. LeeAnn teaches in an easy-to-understand manner, with a servant's heart. I would recommend this course over any other course available! Thank you, LeeAnn! I feel like, not only did I learn critical aspects to blogging, but your behind the scenes help went above and beyond what I could of ever imagined. Thank you for all you do! God bless you!
- Wendy Wallace, One Exceptional Life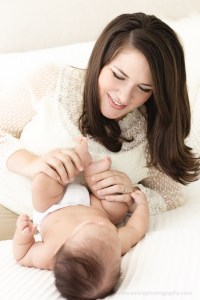 This training was PRICELESS! Plus the personalized help you offered was more than I have ever received from another group or class. It is an extremely valuable course, as it takes into account the heart of Christian blogging. Many courses offer tips for how to grow your blog, but this is specific to our community and niche. You set it apart with your heart for God and people.
- Erin, Lullaby Lark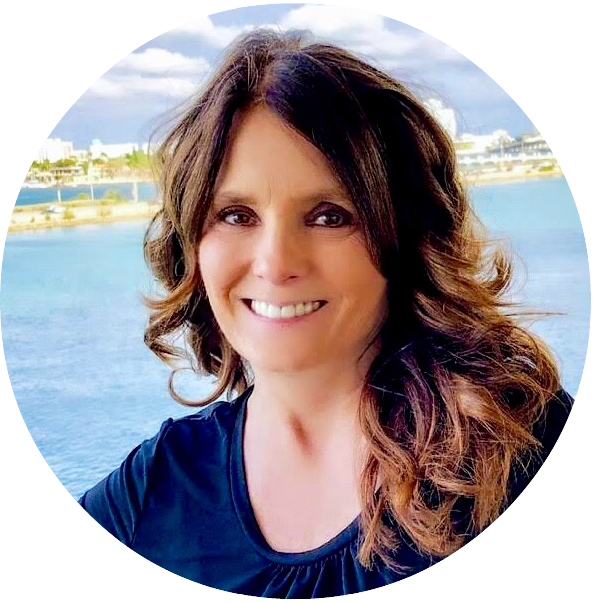 Before I took this course I had absolutely "NO IDEA" what I was doing and how much I have been doing things wrong in ALL areas of my Website from the SEO side of it, back end, front end, tags, categories and even the posts. LeeAnn was extremely patient, kind, and always available for me when I needed "extra" one on one time, and even helped me personally setting up Landing Pages, Templates, and more! I HIGHLY recommend this course especially if you're remotely considering starting a Blog. If you take LeeAnn's course before you launch your website you can guarantee it will be done correctly from the beginning!!!
The fact that this course is centered on having more Jesus on the internet sets it apart from the rest to me personally. You are very personable, easy to talk to, have the patience of a saint.

- Angie, Resounding His Love
JOIN THE WAITING LIST TODAY!
Your Instructor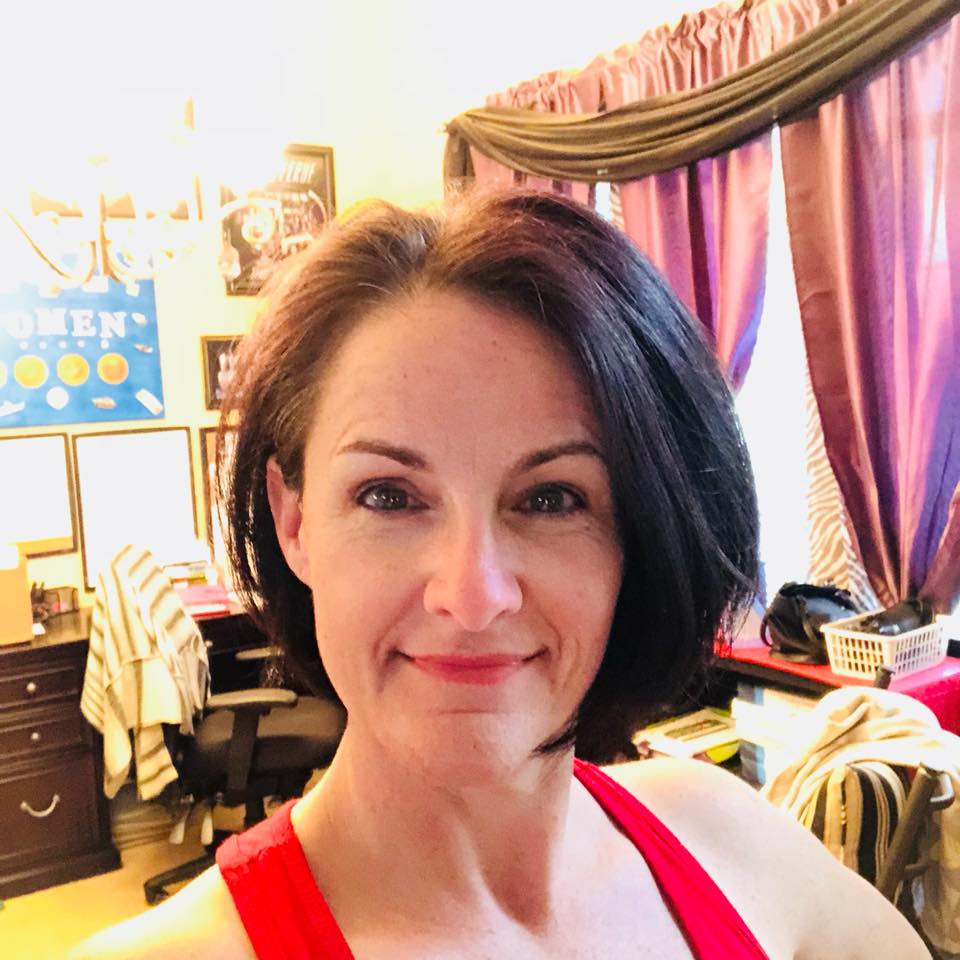 LeeAnn is a retired Navy Veteran turned Christian blogging coach. After starting her blogging journey teaching the art of blogging with Girl Bosses Rock, she soon realized that her passion was to help God's Army of Christian writers to flood the Internet with His love. Her most recent project, Kingdom Bloggers, is a place for Christian bloggers to learn and also to share faith content in a variety of niche areas.
This course is not open for enrollment.